My goal is to position your home at a price that helps you achieve top dollar. How do I do it? I understand the market. As full time agent, I'm constantly previewing comparable homes, listing and showing homes, and selling properties every week. I am constantly analyzing market data to help you understand market trends to best price your home to get it sold.
A PROFESSIONAL AND PROVEN AGENT.
I love what I do; It's my passion!
Over the past 15 years I have had the honour of helping hundreds of people just like you to buy and sell in Vancouver, on the North Shore and surrounding areas. What does this mean to you? I have the knowledge, resources, and proven experience to help you navigate all market conditions.
Every home is unique and deserves to be marketed in a way that is specific to the audience for which it is intended. Every home is marketed with its very own web page which is submitted to Google, Bing and a host of other powerful search engines. Every home that I market doesn't just appear on the MLS; it is optimized to perform highly. with Search Engine Optimization (SEO), exposing your home to more buyers.
Newspapers Ads don't sell homes; they market market real estate agents. An estimated 87% of home buyers begin their search online, with 98% of buyers using the internet at some point during their search. A strong web-presence is critical to marketing your home effectively.
As a member in good standing the the Real Estate Board of Greater Vancouver and an proud member of he #1 Brokerage in Metro Vancouver*, I market your home with my vast network of buyers, developers and investors alongside an aggressive online strategy that buyers actually use when they shop for a home in today's market.
Ready to discuss further? I'd love to chat! Call me at 604.999.HOME(4663) or fill out my online form and I will be in touch to arrange a complimentary evaluation of your home.
Solid Marketing = Solid Results
The Listing Presentation:
(Source: Realtylink.org)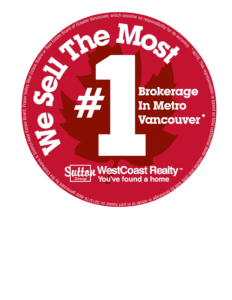 Without any obligation to hiring a Realtor, you can ask a REALTOR® to come to your house to give a "listing presentation." The REALTOR® will present his or her qualifications, explain how they will market your home, and most importantly provide you with a comparative market analysis (CMA). The CMA details information on past sales in your neighbourhood, homes that didn't sell and homes that are currently for sale. The REALTOR® will use the CMA, market statistics and his or her knowledge of the neighbourhood to help you set a price for your home.
The REALTOR® can also prepare an estimate of the net proceeds you will receive when your home sells. This is based on the suggested sale price of your property and any financing you have in place.
The Listing Contract:
Once you have selected a Realtor, you will need to sign a listing contract in order for your REALTOR® to list your property for sale on the Multiple Listing Service (MLS®), a central database of properties for sale that is available to REALTORS®.
The contract will contain:
The price of the property.
The address and legal description of the property.
The existing financing arrangements.
A list of items (known as fixtures) that will not be included in the sale, i.e., a light fixture.
The commission amount.
The expiry date of the listing contract.
Your REALTOR® will also get you to fill out a Property Disclosure Statement, a form where you indicate the condition of your property.